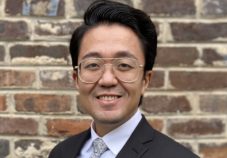 Daren Ginete
Title
Science Philanthropy Alliance Civic Science Fellow
Project focus: Daren will explore how philanthropy can help build a more diverse, equitable, and inclusive research enterprise, and what opportunities lie ahead for philanthropists as a growing number recognize the influence of systemic racism and discrimination on their work.
About Daren
Daren R. Ginete is a trained microbiologist with background in infectious diseases, educational content development, and science advising.
Over the years, Daren performed fundamental science research on mechanisms that drive infectious diseases, including how natural toxin reservoirs impact animal biodiversity and evolution.  Before that, he worked in healthcare where he learned how human interactions and cultural attitudes influence prevention and treatment of infectious diseases.
Daren also created diverse educational programs for science communication.  For example, he evaluated written materials for scientific content, including a set of stories that highlighted the impact of basic science in the COVID-19 pandemic response (covid19prequels.com/).  He also produced video tutorials on bioinformatic tools that have generated high viewership and positive responses among researchers and educators.
Recently, as the Infectious Disease Fellow at the Science Philanthropy Alliance, Daren worked on advising projects to increase philanthropic support for basic science research.  He also currently serves as the Alliance lead on a shared interest group addressing diversity, equity, and inclusion within science philanthropy.
Daren is excited to be the 2021-2023 Civic Science Fellow at the Alliance. Daren received his Ph.D. in microbiology from the University of Wisconsin-Madison and a B.A. in biology from the University of San Diego.